The Greenstar Edge
Free Newsletter
July 6, 2001
Now over 7000 subscribers strong, in 80 countries worldwide.
Investing today in the future of the West Bank, Jamaica, India, Ghana, Brazil and Tibet
Solar-Powered Community Centers for the Developing World
---

Contents:
---
Greenstar to launch village center in Ghana
A new solar-powered community center, in development for almost a year, will be launched in Patriensah, Ghana on August 4, 2001.
The installation will include computers, cameras, software for creativity and education, and a powerful commercial solar power array to provide electricity.
Also included will be a satellite telephone, with a special data connection that will provide a direct link to the Worldwide Web.
Photos of the village and its people, animated panoramas, and details of the project:
http://www.e-greenstar.com/Ghana/

---
Sweatshops and Butterflies
"What do the isolated poor have to offer, in a fast- moving global cyber-economy? The old answers were cheap hands and abundant natural resources. But those vestiges of post-colonialism create dependency, drain human potential, devastate the environment and cannot be sustained....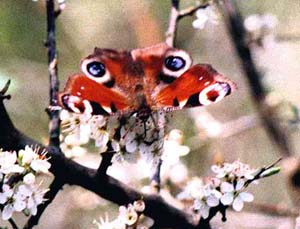 There is an unknown, unrealized asset of the disconnected that exists precisely because of their disconnectedness. It is priceless, unique, of universal value, and easily exchanged worldwide.
That asset is their voice, their vision, their intimate connection to tradition, to the earth, their families, community, their history, wisdom and legends: their culture. The more isolated a village, the more likely that it is home to music, artwork, poetry, traditional herbal knowledge, legends and ways of living that are of supreme value to the whole human family: real, authentic expressions of life that have been lost in the connected noise of industrial culture."
See the complete article, featured soon in the British journal Sustainable Development:
http://www.greenstar.org/butterflies/

---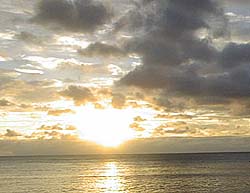 Practical Solar Power for Everyone
Here are some resources and tools you can use, right now, to get started with solar power in your home, business and daily life.
Greenstar's energy expert, Dr. Charles Gay, has selected the products that can make the most meaningful energy difference, at the best price, the highest-quality.
The foundation of a green lifestyle.
Charlie Gay should know. As a solar power pioneer for nearly three decades, and former head of the U.S. Department of Energy's National Renewable Energy Lab, he has made it his business to know what ordinary people can do to use energy better.
More:
http://www.e-greenstar.com/SolarPowerStore/

---
Voices and Images from Jamaica and India
On a recent visit to Swift River, Jamaica, Greenstar presented the first royalty check from sales of music and artwork created in the village.
The royalties contribute to the ongoing operation of the Community Centre in the village, including education, health and disaster preparedness services.
To view a short music video, complete with lyrics, recorded by a young girl in the village who recites Jamaican dub poetry. click here:
http://www.e-greenstar.com/Jamaica/Tamalee/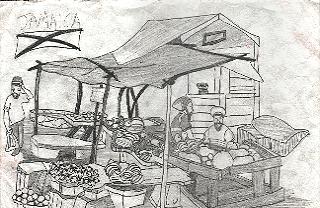 We also spent time with several young people in the village, showing them how to use a digital camera, and giving them some ideas on how to take interesting photographs of their village and its environment.
These pictures capture what the young people of Swift River find significant, interesting and beautiful about their village. Click here for to see some of these initial photos:
http://www.e-greenstar.com/Jamaica/peoplepix/
In India, Greenstar was fortunate to capture images of a fragile traditional art form: chalk paintings.
Created by young women for village festivals as part of their passage into womanhood, these paintings are created in the dirt of the village squares, and only last as long as the next rain.
See some of this beautiful artwork here:
http://www.e-greenstar.com/India/chalk-paintings/

---
Connections: partners with Greenstar

Hewlett-Packard has fielded one of the most innovative corporate initiatives in the world, to make a difference in the developing world.
The e-inclusion program seeks to provide appropriate technology to help bridge the digital divide. Hewlett- Packard is co-operating with Greenstar to supply its advanced products to Greenstar villages; read more about it here:
http://www.e-greenstar.com/HP/
The Hoffman Agency is one of the leading public relations agencies in Silicon Valley, and represents some of the world's premier companies, including 3Com, HP and Google.
Lou Hoffman, head of the agency, has agreed to provide services to Greenstar, to help develop a professional business message. To learn more about Hoffman, click here:
http://www.hoffman.com
The Technology Empowerment Network grew out of an effort by the World Economic Forum (which holds the annual event often called "The Davos Conference") to address the needs of developing countries in a global corporate context.
TEN, now an independent group led by the global accounting and consulting firm Deloitte Touche Tomatsu, selected Greenstar as one of two special sponsored projects in its first year. Greenstar representatives were invited to Davos, Switzerland, to speak to an elite international audience about the ideas behind "cultural ecology." The other group receiving special support from TEN is Schools Online (http://www.schoolsonline.org)
TEN is helping Greenstar in many ways, including connections to the energy, environment, international development, high technology and media leaders. The Hoffman Agency (above) is one of the key resources identified for Greenstar by TEN.
To learn more, click here:
http://www.greenstar.org/pressroom/Greenstar-Davos-release.htm
Or visit the Technology Empowerment Network website, at:
http://www.techempower.net

---
Afterword:
Perhaps the best illustration of what Greenstar does is in a video produced by students from India.
We introduced the idea of Greenstar to students at a university in Hyderabad, and took them to the small village of Parvatapur to listen and learn. We gave them a laptop with some editing software, a digital video camera, and some samples of Greenstar's work elsewhere, and asked them to make a short film on any topic they chose.
To see a short version of this movie, click here (3.4 Mbytes):
http://www.e-greenstar.com/India/India-Intro-s.mov
To see the complete student movie, click here (14.3 Mbytes):
http://www.e-greenstar.com/India/India-Intro-l.mov


---
"If you want to build a ship, don't drum up people together to collect wood or assign them tasks and work, but rather teach them to long for the endless immensity of the sea."
-- Antoine de Saint Exupery

---
Questions, ideas, viewpoints?
Let us know by email:
editor@greenstar.org
For a free subscription to The Edge, go to:
http://www.greenstar.org/subscribe.htm