Greenstar Newsletter Update
index to previous issues
---
January 1, 2000
We at Greenstar wish peace and prosperity to you and yours at the dawn of the new millennium. It is an exciting time, rich with opportunity -- and full of responsibility, for those of us privileged to live where power, light, telephones, education, fresh water, health care and a connection to the world are commonplace.
The recent celebrations afforded an opportunity to express the vision of a united, diverse humanity, which we know is your vision...and Greenstar's.
---
In this issue:

1. Complimentary MP3 Music Sample
2. "Speak Together" CD, free shipping
3. Free digital artwork
4. Satellite internet installation
5. Tanzania, Egypt, Jamaica plans
6. Greenstar Premium Partners program
7. Saul Bellow on Scarcity
---
1. Complimentary MP3 Music Sample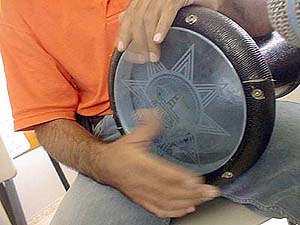 Music is a universal language; it jumps the tracks of words and culture and communicates simply and directly. We had the opportunity to record some rare, ancient desert music in a small, isolated Bedouin village near the Dead Sea, and have made it available for the first time on the Web.
If you haven't done so already, you can download some wonderful solar-powered sounds for the new year right now: the Greenstar World Music sample "Speak Together" MP3 track.
If you're curious about how the music was produced, by whom and why, see:
Here there are links to two more brief, free music clips. To encourage you to experience digital culture from Greenstar, we'd like to make two additional offers...
---
2. "Speak Together" CD, free shipping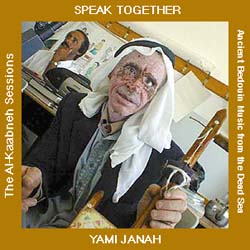 The entire Bedouin music album, which contains chants, celebrations, acoustic rhythms and soulful solos, titled "Speak Together," is now available as a standard audio CD, the first title on the Greenstar World Music label. This CD is available to you for $11.95; fast shipping anywhere in the world is free. See:
---
3. Free digital artwork
To introduce you to the Greenstar World Gallery, we'd like to offer you a free piece of original artwork, which was produced at the same time as the music. Your download is available at: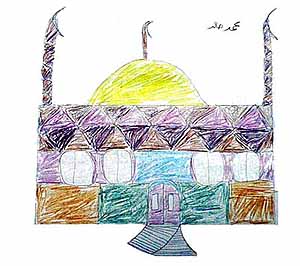 Remember, the majority of the income from these digital products goes straight back to the original artist, their families and their community, the people who produced the music and artwork. It is used by the Al-Kaabneh Village Council to further upgrade their solar, computer, health, water and education services.
The complete World Gallery collection, with other downloadable artwork and the ability to order high-resolution fine-art prints on special papers, is at:
---
4. Satellite internet installation
Greenstar is accelerating its digital culture activities in 2000, and we will be installing a two-way high-speed satellite communications system in the West Bank Village of Al-Kaabneh, to provide the community, its adults and children in the school, and its clinic, with a connection to the world.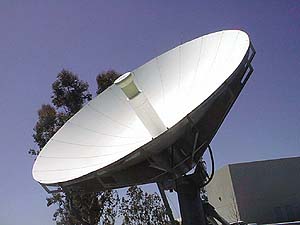 The village has its own homepage on the Web, and soon many of the people will have individual email accounts, so they can communicate with people around the world who appreciate their music and artwork. This project is part of Greenstar's joint venture with eSat:
---
5. Tanzania, Egypt, Jamaica plans
Greenstar passed the first evaluation round of the World Bank's "Infodev" funding program for 2000, and will be going through final evaluations in February.
This is part of our next round of expansion of Greenstar's digital culture vision, beyond our alpha program in the Middle East. In this phase, we will install basic solar power systems and Internet connectivity in villages in Jamaica, Tanzania and Egypt.

We are in touch with people representing rural, off-the-grid communities in over 30 other countries around the world, and are evaluating the investment opportunities for our solar-powered economic development programs in sites in Africa, the Middle East, south and east Asia, the Caribbean, Central and South America, and even in off-the-grid sites in the US, Canada and Europe.
If you're interested in knowing more about the criteria which Greenstar uses to evaluate such investments, send email to editor@e-greenstar.com and we will respond quickly.
---
6. Greenstar Premium Partners program
We've created a program called Greenstar Premium Partners, which allows organizations that share common goals and ideals with Greenstar to earn income by referring their members to Greenstar's website. In exchange, Greenstar offers promotion of the Partner's website, and a direct share of Greenstar's income.
We already have an exciting roster of organizations in the Premium Partners program; to see more, and evaluate whether your organization might benefit from being a Premium Partner, click here:
http://www.e-greenstar.com/premium-partner/
---
"A sort of utopia, almost a hypnotic fiction persists through the ages -- the dream that there is going to be enough for everybody, that the poor will be rich or that for the first time, people will enjoy articles or commodities that heretofore only the very rich were able to enjoy.

So there does seem to be some possibility that mankind's long war with scarcity may be tapering off. At the moment this is true only in certain countries -- in America and in parts of Europe. In the rest of the world there is still this exposure to terrible want and desperate sicknesses and epidemic and so forth.

But the idea of the Western countries sharing all the essentials of life with the majority of mankind -- this is the kind of utopian dream for which we see real grounding now. It might, technically speaking, be possible."

...Saul Bellow
in the Wall Street Journal, January 1, 2000
---
To unsubscribe from from the Greenstar newsletter and updates, send an email to unsubscribe@greenstar.org